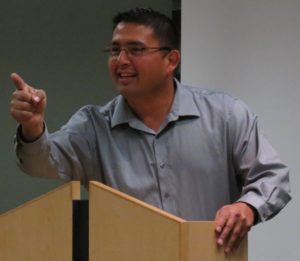 Hello fellow Toastmasters!
My first full month has just completed and I am excited about what the future holds for  District 19.  We have opportunity in front of us.
First we are in exciting times as Toastmasters.  Pathways launches for us soon and it is going to be truly amazing.  This program has been developed by Toastmasters international for several years and we have all experienced the delays in the program.  Our very own Claude Hartman has masterfully navigated the communication of how this program is being developed and launched.  I thank him for his countless hours of work on the program.  Our official launch date is November 2017 barring any further delays.
I want to thank you all for your support and dedication over the last year.  I am proud to accept the Excellence in Program Quality and Education award for the District while we are in Washington D.C.  This award is to celebrate the educational achievements and the number of Distinguished clubs in the District.  Last year we had 37 Distinguished clubs in the District.  We also had nearly 100% of District leaders trained at the DEC meetings.  I was excited to be your Program Quality Director last year and you all made me proud with your execution in the Distinguished Club Program.
It is going to be a great year!  We want to engage and involve everyone in the exciting happenings in District 19.  If you ever need anything please feel free to contact me.  Make everyday great!
Yours in service,
Keith A Nielsen
District Director