District Director, Jeanne Heil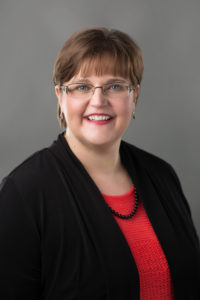 Welcome to the new Toastmaster's year!  I am excited to continue to serve the members of District 19 as your District Director.
I have been a Toastmaster for nearly 7 years.  I am a member of four clubs, calling Sunrise Marion my Home Club. Over the years, I have served as an office in each of my clubs.  I have served the members of the District as both an Area Governor and Division Governor, before entering the Trio last year as Club Growth Director.  I was excited to earn my second DTM this past year, while still working hard to improve my own communication and leadership skills.
My husband, Todd, and I have three kids between us.  My daughter Samantha, is a Toastmaster at heart – and will return when she completes school.  The rest of the family – Todd, Zach and Caitlin – are what I like to call "future Toastmasters".  Our rescue dog, Vinnie,
I have worked at TrueNorth in Cedar Rapids, in the financial services industry, for the last 22 years.  I spend my days talking about retirement plans and life insurance.  In my free time, I enjoy reading and spending time with my family.
I am looking forward to helping you, the members, and our clubs in District 19.  Together, we can do GREAT things!
Program Quality Director, Mark Latta
Club Growth Director, Theresa Mickelson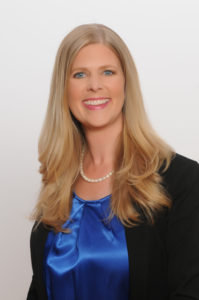 "Catch the Fire" the sizzle that is District 19!!  How did you "Catch the Fire" for Toastmasters?  How will that impact your circle of influence?
It started long ago for me when I was a teenager sitting on a board as Secretary. A Toastmaster, another fellow board member, understood Parliamentary procedure like the back of her hand.   Is was impressive and made an impact on me.
I was impacted again when I was a college student and was preparing for interview questions.  I needed to have a respectable answer that lasted no longer than 2 minutes for an auditorium full of people.  A panel of Toastmasters trained us and I won the Interview Award!
10 years ago, an adult piano student of mine and I attended a community club.  I again was so impressed at the leadership and communication value, I joined!
This organization has hands down been the leading reason for the incredible professional/personal development I have achieved as an adult.
As an Executive Office Manager for Stonefield Investment Advisory, Inc. the past decade and a business owner/piano instructor for 30+ years, Toastmasters continues to carve me into a better me.  My husband, Steve, our 2 daughters (Alexandra – 22 & Audrey – 20) and our pet family would agree.
I AM ON FIRE FOR DISTRICT 19!!
Let's spark an interest in others, too!